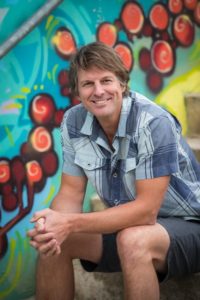 Hi everyone. My name is Vince Hempsall. I'm a writer, magazine editor, book author, newspaper reporter, publisher, content provider, and social media marketer. I'm also an alleged "word nerd."
I took journalism in university not because I was smitten by the daily news but because I loved the idea of doing something different every day of my life and capturing it all in words. From helping create Twitter feeds for mountain hiking resorts to filing articles about harvesting icebergs in Newfoundland, it's all about keeping things interesting and sharing the story with others. I love writing about the quirky side of life; the things that don't usually pop up in daily conversation: the amazing rock climbing potential in the country of Oman, for example, or how best to share your wedding vows while on snowboards. You could say that I specialize in writing about the "un-ordinary" in the things we do.
And I'll use whatever written medium is available: books, blogs, haikus, articles, memos, status updates, employee manuals, press releases, letters to my 96-year-old grandfather – whatever the source material, I respect the words within. They are powerful little beings with the ability to seize moments out of time. They can inspire individuals and rouse nations. And really, there's nothing nerdy about that.
Here's a list of just some of the clients I've had over the years: 
Click here to see the Wonow Menu of Services.
Download the PDF Versions